Next Gen Speakers represent the very best in leadership of their respective fields. What makes a Next Gen Speaker different is the ability to not only be an expert in their craft, but also be an innovative thinker and action taker who takes pride in providing engaging storytelling and the ability to mentor entrepreneurs in how to make their businesses become "Next Gen."
They are innovators, thought leaders, influencers and mentors. They are Next Gen. Think you have what it takes to be a Next Gen Speaker? Click the links below to apply.
Branding Mentor, Coach's Coach & Leadership Speaker
Travis J. Brady is the creator of Next Gen Coaching and his purpose is to help businesses bring out their creative, innovative, and influential genius through their brand to create more influence & income.
Minky Brady is the Queen of Marketing. Her purpose is to help people unveil their Influence, to become influential in their lives and businesses. Rising up as Next Gen leaders in their lives and businesses to create massive influence & income.
Digital Strategist, Website Designer & Entrepreneur Writer
Frank Wazeter is the founder of Wazeter, Inc and Entrepreneur Leadership writer for Entrepreneur.com. He helps business owners become the leaders in their market through digital strategy and story-oriented website development. 
Sam Knickerbocker believes that you are worth being remembered. He specializes in 21st-century Legacy Strategies focused on helping you establish a legacy of meaning.
Vocal Performance | Coaching
Emily is a Professional Vocalist, Keynote Concert Presenter, Signature Custom Songwriter, and Vocal Artist Development Coach. Emily believes we all have a voice and story that matters to the world, and is passionate with the belief that the world needs more positive musical influencers. Our stories deserve to be told in an artistic way, whether it be; performing, writing, or speaking. Do you believe that your voice matters? Emily has been in numerous shows, fronted bands, written and recorded as part of many professional solo and group projects. She loves to coach her Sing It OUT Studios clients, a business she has owned for 18 years. As always she is so grateful for the support of her friends, family, and clients.
Keaton Patey has been in the Heatlh Insurance industry for 2 years and has quickly become an award-winning agent in the space and a professional in the field. He specializes in helping people find innovative ways to structure and save on their health benefits. His goal is that every one of his clients and associates feels financially safe and secure so they can spend their time focusing on changing the world with their business and talents.
Michelle Rider is an Equine Gestalt Coach. Horses have always been her go to when she went through trauma and pain. Now realizing that horses gave her the strength to get through her past and move on, Michelle went back to school for Equine Gestalt Healing, healing people's pain through horses. Michelle is very passionate about this business and being able to help people, because this was not available to her when she was younger.
Brad Brockbank, a survivor of death, addiction, and depression; started with the lowest GPA in his class, but with the help of famous mentors like Zig Ziglar, The Creator of Adderall Roger Griggs, and author of the "The Millionaire Next Door" William Denko, has surpassed all expectations bringing in millions of dollars in sales before the age of 24. After experiencing first-hand the impact that mentorship can have, Brad dedicated his life to coaching other ambitious, hard-working men who feel trapped by life, work, and their relationships. Brad guides these men to find true freedom, love, and fulfillment. He has helped men overcome addiction, find soul mates, and scale multi-million dollar companies, all while feeling balanced and at peace within. When he's not changing men's lives, he is living his own adventurous life in Utah with his hot wife Angel and their 4 incredible children Victory, Abbie, Charlie and Arianna. Brad speaks multiple languages, is an avid mountain biker, snowboarder, martial artist, pianist, singer, dog trainer and power sports enthusiast.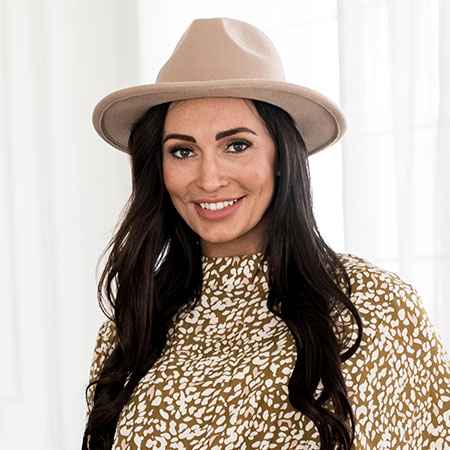 Self Love & Confidence Coach
McKenna Brown is a wife and mother to 4, and was Mrs. Utah 2014. She is the owner and creator of My Wonder Woman Journal and 3 other break off journals. McKenna has a 10 step course to help individuals create and nurture self love and confidence. She has overcome her own struggles with mental health, and she has turned her pain into purpose. She is now a mental health advocate and helps women of all ages and girls through retreats and programs that she has created to help them see and recognize the strengths within them through journaling. She loves to keep the conversation going and to break the stigma of mental health. She believes that owning your story and embracing who we are helps us step into our power and purpose.
Real Estate Investing Coaching

|

Mentoring
At the age of 15 Gavin Sundahl started his journey of entrepreneurship young. He is currently a co-owner of REI Nation: a new, rapidly growing Utah based company that guides new investors through their journey of starting or scaling their real estate business in a hands-on, coaching/mentoring style through a process of shadowing and involvement. From sleeping on a couch in high school and working at McDonalds, to teaching 100+ students in multiple states ("from flipping burgers to flipping houses," if you will) and is making the investing process less intimidating through partnership and a simpler, more defined path to follow with hands-on guidance through every single deal. Non-traditionally educated, Gavin takes every opportunity he can to feed his mind and has spent the last 7 years and approaching 6 figures on doing exactly that. (He's also an avid automotive enthusiast)
Image and Wardrobe Consultant
Erika Barney is a wife, mom and Gram. She loves helping individuals find their JOY and smile in their own personal confidence. She also loves all things BLING, inspired and ALL IN confident to help others accessorize their closet wardrobe and realize that BLING brings a whole new life of possibilities.
HVAC and Plumbing Trainer
Gabriel Knickerbocker. He is a father of 3, a loving husband, a technician's mentor, and he loves to build things. He is also a speaker, trainer, leader, owner of a profitable HVAC and Plumbing service company, and the CEO of Fast track trades academy. Building and serving others has always been a big part of Gabriel's life. He has learned and worked in HVAC, plumbing, electrical, framing, concrete, trim carpentry, and many other trades. He has enjoyed using his knowledge and experience to help those around him to build foundations of success in their own lives.
Stephanie is the owner of Sweet Disaster. She is a nutrition and fitness coach. Her purpose is to help busy moms create healthier lifestyles through nutrition, organization, and fitness because you are worth it. Stephanie provides 1-on-1 coaching to help women put themselves on the priority list of the day and see their worth. You are too beautiful for anything else.
Justin Rogers is the founder of RealScape. His passion is to educate home owners, business owners and investors on creating wealth from their home and landscape, by utilizing their equity. Justin has a decade of combined real estate and landscaping experience. Justin is originally from Utah, grew up in West Jordan and after owning two homes in West Jordan he settled in Herriman where him and his family built their forever home. He enjoys spending time with his wife and 3 boys doing anything that is outdoors, such as lake, camping, hiking. At home Justin spends time connecting with clients while also helping raise their 3 boys.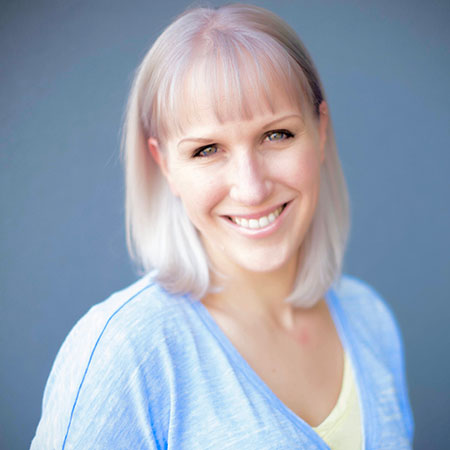 Elizabeth Green-Sanders is an Intuitive Development & Transformation Coach. Her purpose is to help people transform in their most truly authentic self. Through her own life journey and experiences being able grow past every limiting belief system she has been presented with, she has dedicated her life to help others do the same!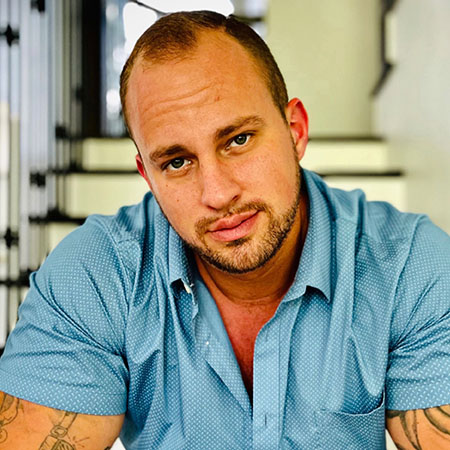 Grant is a proud father to a six year old angel first. Second he is a person in long term recovery who specializes in addiction, fitness and mindset development. One of his greatest joys is affirming others into their highest self. He helps show those who have struggled with addiction how to allow their pain to REfine them rather than DEfine them. Grant's mission is to show those same individuals that sobriety and physique goals are just the beginning and that same level of commitment can permeate every other area of life, leaving no choice but to operate purely out of passion and purpose. "Your current circumstances are not a true or accurate indicator of your full potential."