Strengthen Your World is THE biggest experiential training event designed to do one thing: create MASSIVE and lasting transformation. This Two Day Life Transformational Experience is next held June 5th & 6th, 2020
What's the most important factor to creating an amazing lean healthy body? The answer is STRENGTHENING THE INTERNAL CHEMISTRY THAT MAKE UP YOUR GENES. We will unveil the effective strategies to experience confidence, long lasting energy and longevity in your body.
Breakthrough the limiting mindsets of money and learn how the richest people in the world have broke the money code that holds people bondage to their level of income throughout their life.
You have heard how important communication is to great relationships? Communication is key. But communication is not the root of the problem. Learn how to maximize your influence and increase your romantic and business relationships by getting to the root of the problem.
Today life is not as good as it could be.
Because today you experience lack of money.
Because you are experiencing frustration.
Because you experience disconnection from people.
Because you are wanting more but experiencing less
AND It's NOT OKAY anymore...
It's not acceptable for you to live in a world that is not full of light, love, happiness and fulfillment!
If you want to experience more in this world…
And enjoy more wealth, more confidence in who you are, deeper connected relationships that fulfill the deepest part of your soul, and a lighted path that lifts you into the world each day.
THEN I INVITE YOU TO THE STRENGTHEN YOUR WORLD EXPERIENCE
The science of why we are the way we are…
We are who we are today based upon our experiences. Not our information. Not our education.
"Experiences Are The Universal and Superior Teacher of All Things"
By the time we are 12 years old we will have been internally programmed and have unconsciously been put on a path in life that we did not choose. Our experiences did.
Growing up around friends, family, peers, tv, gave us our experiences and molded us.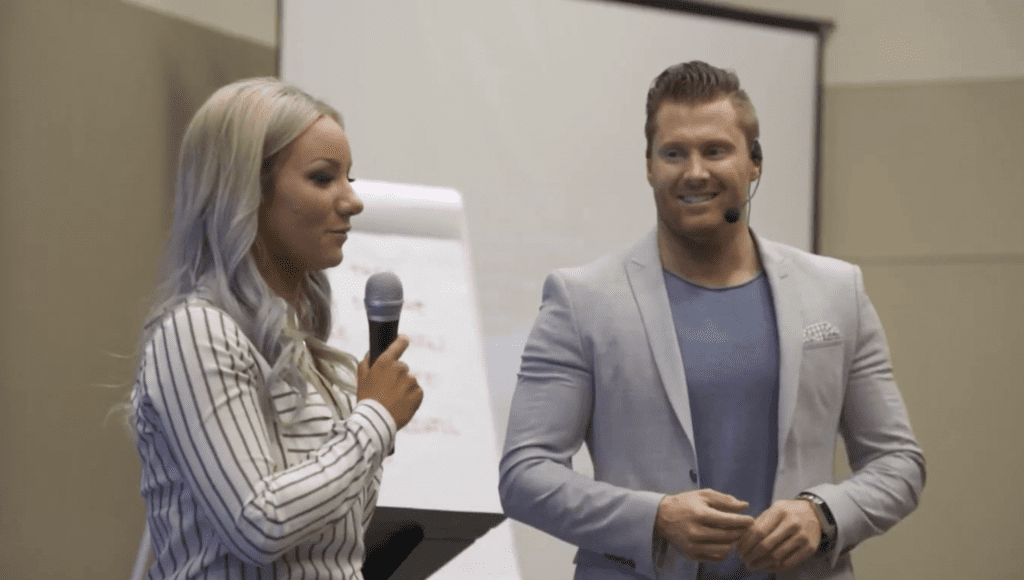 Branding Mentor | The Coach's Coach | Inspirational Speaker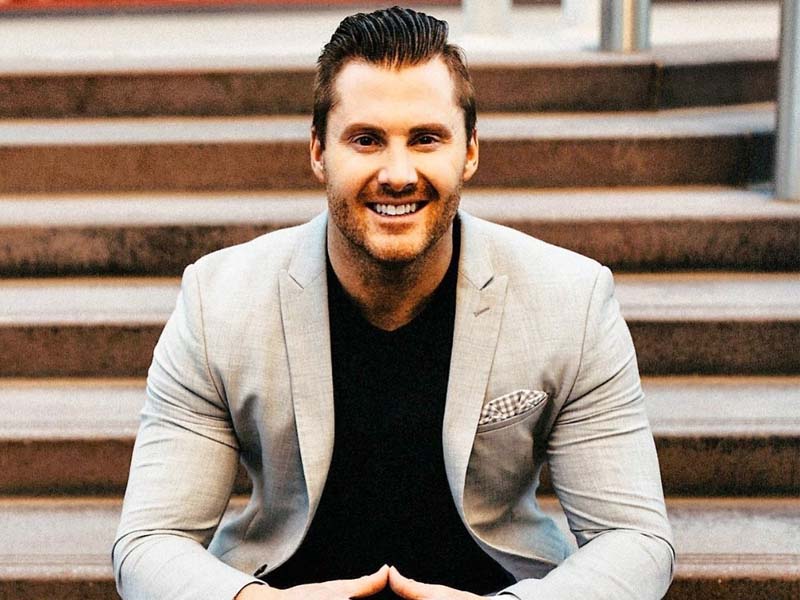 Travis J. Brady is the owner of Be Inspired Coaching and the creator of "The Next Generation Coach." His purpose is to spread "The Next Generation of Transformation" by teaching influencers and leaders on how to most effectively unify the Mind & Body in order to create true alignment and internal transformation. Travis has been featured over 2 dozen times on podcasts, radio stations, and major TV stations. He has presented and coached at many top rated companies and various sport organizations and high schools.
In his 17+ years of coaching, training, and speaking he has worked with thousands of people helping them create transformation. Travis host's a podcast called "Next Gen Coaching Chronicles" where he invites other leading coaches to share their gifts of transformation. He is a Board Member of the National Speakers Association. He loves watching and playing sports because he played throughout his childhood. He started a Foundation called, "To: The Next Generation" which gives kids the opportunity to play sports who don't otherwise have the resources.
He is a well sought after mentor from trainers and coaches because of his long journey in the industry. He is grateful for every opportunity that he has to influence and coach people. He idolizes people who are willing to take the lead in their life so they can influence the World.
Travis has been featured on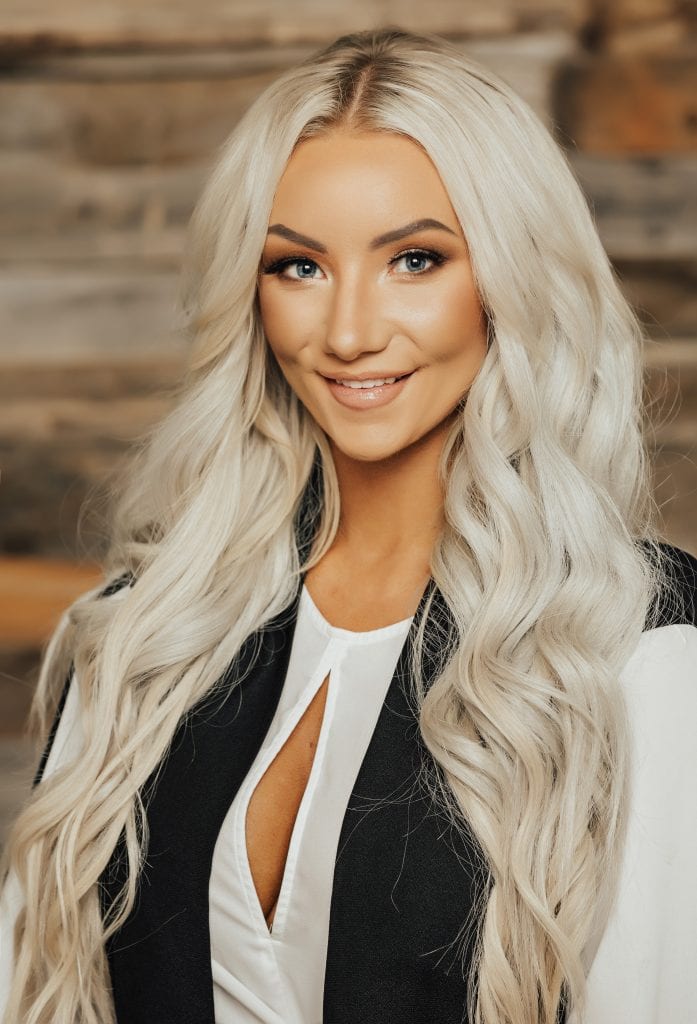 Minky Brady is the Queen of Influencer Coaching. Her purpose is to help people unveil their influence to become influential leaders in their lives and businesses. Rising up as Next Gen leaders in their empires to create a larger impact and income.
She has been coaching for over 7 years, studying and mastering the art of influencer marketing, collaborations, sponsorships, and ALL things Instagram! Building a following over 40k in less than 3 years while creating multiple businesses generating over 6-figures. Working with top brands, organizations, and companies!
Speaking on stages around the World, building her empire with her king Coach Travis Brady, they are the owners of Be Inspired Coaching, The Next Gen Coach Certification and The Strengthen Your World Experience. Giving back to the community through their foundation "To: The Next Generation Foundation" they provide financial aid to adolescents for sports. Creating the future leaders of the next generation.
She is known as the local public figure for Women Conceal Carry, representing and defending her passion for her second amendment rights! Taking a public stance, featured on various platforms including Fox13 News!
Minky offers exclusive coaching with carefully selected individuals aspiring to become Next Gener Influencers. These selected influential leaders, are ready to share their message with the World! Creating a lifetime of abundance of freedom, impact and income!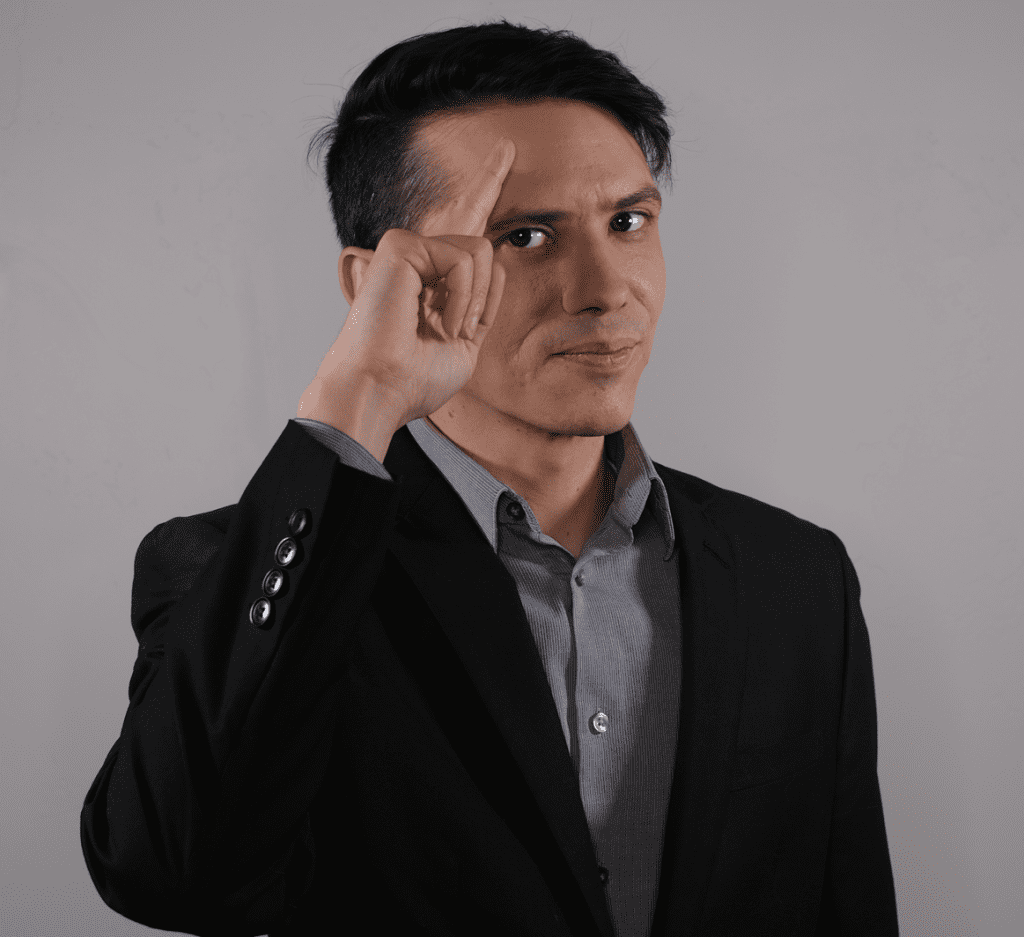 Having published his first website in 1996, Frank Wazeter is the ultimate Digital Strategist. His purpose is to help clients understand how to leverage the internet to expand their business - no matter what the market is. As he says "Most people understand the power of the internet, they just haven't figured out how to make it work to the level they want."
Frank has a professional website design and development background stretching back 15 years, including being responsible for major sites like Texas State University, in fact if you've been inside a PetSmart or PetCo in the past 10 years, you've seen Frank's design work directly. But the work he's most proud of are the dozen companies he's helped create their first million dollars per year through the internet.
What makes Frank unique in the internet realm is his background of in-the-trenches sales and marketing insights as a nationally recognized, award winning salesman. Combining the unique approach of helping clients discover their client language and better communicate with them through the web, so that their digital marketing isn't just more "corporate speak."
Frank offers exclusive consulting and development services with clients ranging from website design and development to marketing strategy and sales experience design to "do whatever it takes to rapidly grow your business in your market."
We are programmed through our EXPERIENCES.
We will be programmed on what our relationships look like through our EXPERIENCES.
We will have been programmed on how others perceive us through our EXPERIENCES.
We will have been programmed on what our bodies and health through our EXPERIENCES.
We will have hard-wired to THINK, ACT, AND HAVE almost everything we have today in our life THROUGH OUR EXPERIENCES.
But we can change that. WE CAN TRANSFORM.
We can go in and re-wire that hard wired circuit in our MIND & BODY THROUGH OUR EXPERIENCES!
hear from previous attendees about why they loved the experience
The last experiential process, "The Strength Walk" will have you completely speechless while inspired and more empowered than you've ever felt before in your life!
What to Expect At The Strengthen Your World Experience
You will go through 7 experiential exercises and processes that WILL re-shape your UNCONSCIOIUS BEING.
Discover and Unlock
Transformation can only take place when we are able to dive deeper below the surface and find the root causes of what's causing our results in our life. You will learn how to dive deeper and give exposure to the hidden blocks that are holding you back. This day you will experience 4 different processes that help you uncover your blocks in finances, relationships, and health.
Re-calibrate and Strengthen
This day is designed to re-calibrate your internal subconscious mind and body to a path of success. Strengthen the weak links in your life and get you on a trajectory towards success. You will go through 3 different experiential processes that will strengthen your automated response in your body that will drive your confidence to new level you've never felt before!
The way we teach transformation today DOES NOT AND WILL NOT WORK.
We think we need more information. We think we lacks steps.
But we do it through a small part of our conscious brain. Which accounts for less than 5% of our life patterns.
When our life patterns are our incongruent then our results are incongruent.
The MIND & BODY NEEDS TO ALIGN FOR TRANSFORMATION TO TAKE PLACE.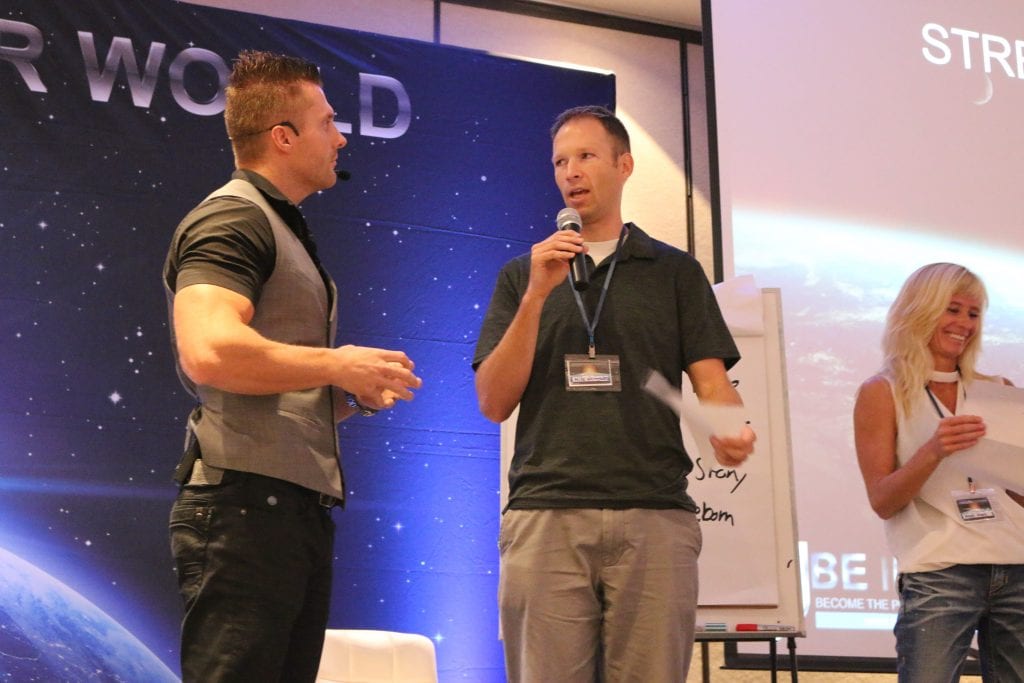 The Mind & Body cannot connect fully unless we have EXPERIENCES. Thus we must move the body into action through systemized processes that help discover, re-shape, and strengthen one's self. This event to will guarantee us to tap deeper into our BODY, BEING, and MINDSET so we can truly create the life we want.
What you will walk away with from this event:
You will walk away a new individual after 2-days
MOST OF ALL. YOU WILL WALK AWAY WITH
"NEXT GENERATION TRANSFORMATION PRINCIPALS"
That you will be able to apply in your life for years to come.
Experience Strengthen Your World Now
Two Day Life Transformational Experience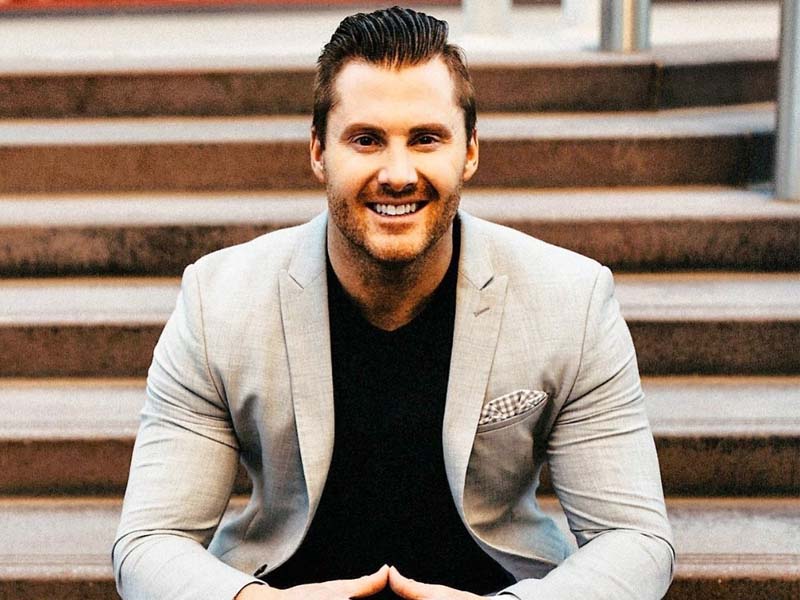 A Message from Travis Brady
"The reason I created Strengthen Your World was to give people the missing components to TRANSFORMING THEIR LIFE. To bring balance and strength to their lives that we all have the capability of achieving. This world has so much abundance and was meant for us to grow within it and experience happiness.
As natural human beings we suffer more than we need. We are growing apart in our relationship connections with others and within our own self. Financially we live pay check to pay check. We hate our bodies and have no energy to go out and move in our world with confidence.
We all have the capability for STRENGTH, GROWTH, LOVE, & TRANSFORMATION. But few of us take the CRUCIAL STEPS TO GET STRONGER. I want "Strengthen Your World" to be a safe loving place where people can come together to grow stronger. Support each other in their trials and help see the strengths they have discounted in themselves. Come for AN EXPERIENCE. A multi-day event where you can "EVOLVE INTO YOUR STRONGEST BEING"

I look forward to meeting you and helping you BECOME STRONGER!
Be Inspired. Be Strong.
Travis J. Brady
Next Generation Mind & Body Transformation Coach, Inspirational Speaker
When: June 5th & 6th, 2020
Where: Mountain America Exposition Center
9575 State St
Sandy, UT 84070
What Time:
Friday: 8:30 AM to 7:30 PM
Saturday: 8:30 AM to 7:30 PM
FREQUENTLY ASKED QUESTIONS